Virtual Worlds, Shared Experiences
Creative, impactful software and content for exceptional learning.
Teach and learn in a whole new environment. Our multi-sensory interactive immersive spaces engage students on a whole new level. Discover how we've helped primary and special needs schools to deliver outstanding learning.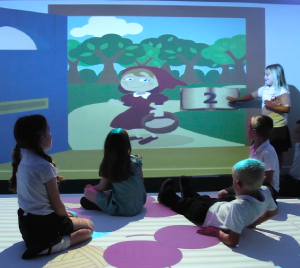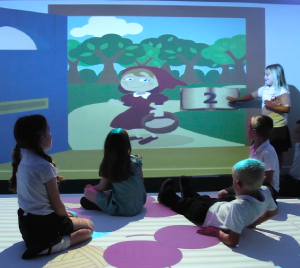 Simulate in-hospital or hazardous emergency situations in a controlled, safe environment. Our interactive immersive learning spaces enable you to simulate complex scenarios without putting your team at risk. Become a centre of excellence with our simulation rooms.
Why choose an Immersive Interactive learning space?

FULLY INTERACTIVE
Immerse yourself completely. Interact with every surface, add sounds, smells and sensory effects.

CREATE YOUR OWN SCENARIOS
Create the exact environment you want. From emergency roadside scenarios to the forests of Narnia, our rooms are fully customisable to your needs.

LIMITLESS EXPERIENCES
Choose from hundreds of pre-built scenarios or build your own with our template-based software. You can easily create and edit your immersion space exactly how you see fit. The only limit is your imagination.

TRAINING & SUPPORT
From day one our team work with you to create exactly what you want. With professional training and ongoing support your immersive space will always work at its best.
The end result is an engaging and flexible space which is used to rehearse anything from nightclub incidents to intra-hospital transfers.
— St Georges University Hospital - Paramedic Training Department - London