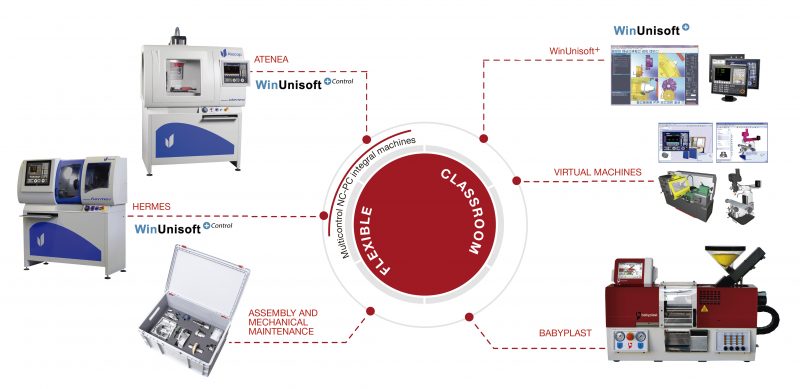 Machine Tool professionals are among the most sought after by companies. The competencies behind the qualifi cations in this fi eld are complex and range from the interpretation of plans to working in Industry 4.0 environments. Our classroom proposal is based on the combination of CNC machines, mechanical design software and NC programming Alecop software, generating an effi cient and motivating environment for students and tutors.
All this equipment has the following educational aims:
PA Hilton's equipment is designed by the engineers of today, for the engineers of tomorrow. Every piece is designed in-house by our team of research and development specialists to be user-friendly, durable and versatile.
All our units are individually tested by our experienced technicians, before they are carefully packed and sent to laboratories around the globe. Our highly-praised manuals contain not only operating procedure, but also high-quality theory and detailed experiments and hand-outs.
We can also provide on-site installation and commissioning services and staff training sessions on our equipment, when required. Explore our full range below.