The electrical energy is today an essential factor for the industrial and social development of any country. It is commonly obtained from non-re-generative sources such as fossil fuels, and as consumption per capita and population grow, its limited production needs to be efficiently managed to satisfy the increasing world demand.

Modern electric power systems have grown and expanded geographically becoming more complex over time. The planning, monitoring, and management of such systems require advanced analysis and control techniques for network interconnection, energy management and storage, and the integration of distributed renewable energy sources in the future Smart Grid implementations.

With our didactic benches combine industrial grade hardware and an open SCADA software platform to provide students with a fully comprehensive knowledge in Electrical Power Engineering systems, subdivided into four major study areas: electric power generation, electric power transmission and distribution, electric power use and protection techniques

The main characteristics of our didactic benches are the following:


Modularity
Open SCADA Web
Didactic approach
Modularity
Each trainer is composed of a set of modules representing a scaled down version of the various sections forming a complete electrical power system. The modules, based on industrial grade equipment, provide a flexible and reconfigurable learning platform to study electrical power engineering applications.
Open SCADA Web
Didactic approach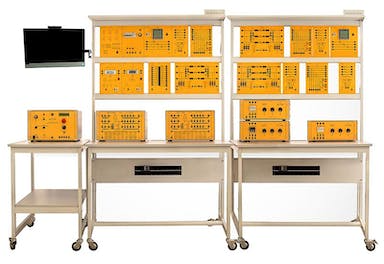 GENERATION, DISTRIBUTION, TRANSMISSION
The electrical energy is today an essential factor for the industrial and social development of any country. It is commonly obtained from non-re-generative sources such as fossil fuels, and as consumption per capita and population grow, its limited production needs to be efficiently managed to satisfy the increasing world demand. Modern electric power systems have grown and expanded geographically becoming more complex over time. The planning, monitoring, and management of such systems require advanced analysis and control techniques for network interconnection, energy management and storage, and the integration of distributed renewable energy sources in the future Smart Grid implementations. With our didactic benches combine industrial grade hardware and an open SCADA software platform to provide…
The generation of electrical energy consists of transforming a type of energy (chemical, kinetic, thermal, light, nuclear, solar, among others), into electrical energy. For industrial generation, facilities called power plants are used, which carry out some of the aforementioned transformations. These constitute the first step of the power supply system. As energy consumption will continue to increase in the years to come, efficient power generation is a vital component for reliable and environmentally friendly energy systems. Energy markets around the world are demanding more and more from their participants, supplying energy at lower and lower costs or guaranteeing supply under adverse conditions. The proposal in De Lorenzo didactic systems of this area is presented in three areas of…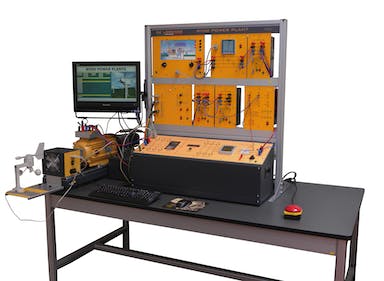 The term Smart Grid is used to refer to the smart electrical distribution network. They are basically electricity distribution networks combined with modern information technologies, which provide data to both electricity distribution companies and consumers. To provide intelligence to traditional electrical networks, telematic reading counters are added, that allow to know real-time consumption, both for the company and the end user. With this information it is possible to know consumption habits and improve network efficiency, as well as contribute to energy savings. Smart Grids have information and control elements in operation centers, making it possible to know the network situation and even act remotely on switches and other elements, helping to identify and solve technical problems…