Commercial Truck & Car Driving Simulator
Enabling Safe and Efficient Transportation
Truck Driving Simulator and Heavy Vehicle Simulator for Training
TecknoSIM Truck Driving Simulator is an actual replica of a vehicle with real controls and advance driving physics to provide an immersive driving experience. The simulator is scalable and designed for training and assessment of professional truck drivers on commercial vehicles like rigid truck, articulated truck, tipper truck , electric truck & military truck. Customized software & digital twins of terrains making it suitable for both left and right-hand driving countries.
TecknoSIM Heavy Vehicle simulator enables training on eco driving, defensive driving, dangerous goods transportation , emergency driving and road safety awareness under complete safety. The driver assessment program enables testing drivers' skills on simulators before issuing a driver's license. TecknoSIM Truck simulator is widely used by OEMs, logistics, truck driving schools, vocational training centers, oil & gas companies for driver training, skill development and automotive research projects.
TecknoSIM Car Driving Simulator is an advanced simulator that enables training of both novice and experienced drivers in real life scenarios. The simulator is a replica of an actual car with real vehicle controls like steering wheel, gears, brakes , pedals, indicators and switches. The simulator hardware and software are configurable for a range of light vehicles including sedan, SUV, 4×4 and vans and are designed for both left hand and right hand driving countries. TecknoSIM Car Simulators are widely used by driving schools, vocational training institutes, automotive research institutes, logistic and transportation companies.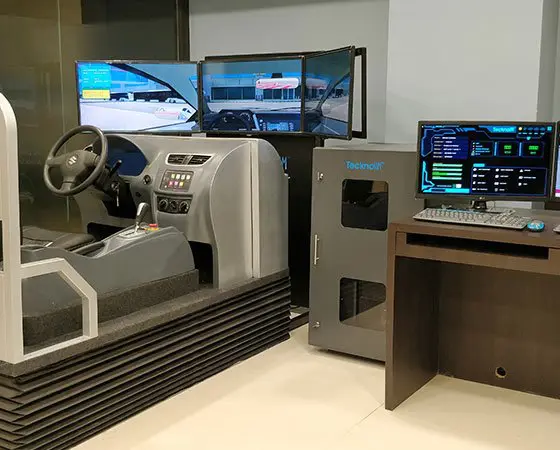 Medium Fidelity Simulators
Terrains & Scenarios
Training Modules
Testing & Evaluation
Instructor Software
Group training
Terrains & Scenarios
Multiple terrains are available on the simulator for effective driver training. Drivers can practice driving on test tracks, city roads, residential areas, commercial streets, highways, freeways, off- roads and mountains. The real time change in weather like rain, fog, snow, dust and daytime conditions add to the realism. Artificially intelligent traffic in the simulator create normal and risky situations to allow the driver to practice before he drives in real roads.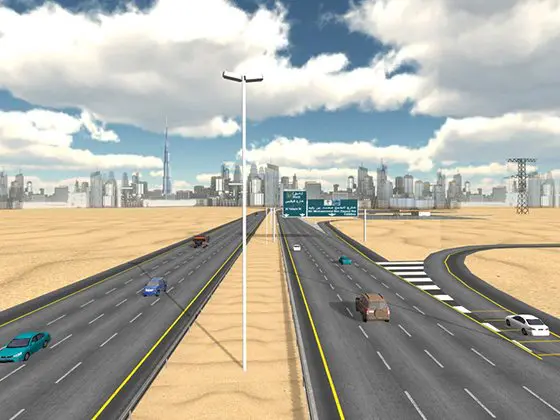 Training Modules
Testing & Evaluation
Instructor Software
Group training
Truck Driving Simulator & Heavy Vehicle Equipment Types
Driving Station
Display System
Motion System
Instructor Station
Driving Station
The driving station is a replica of a real vehicle with actual controls like adjustable seat, steering wheel, gears, brakes, pedals, indicators and switches placed in ergonomically correct locations for a realistic driving feel. All TecknoSIM simulators support right-hand and left-hand steering with the necessary software and hardware adaptations required. The simulator can be configured as generic to accommodate multiple types vehicles in the same hardware with conversion kits.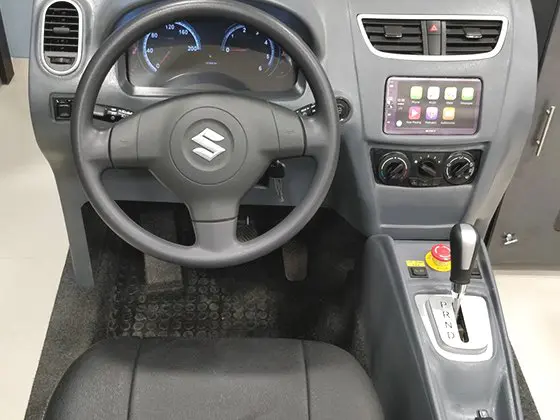 Display System
Motion System
Instructor Station
Application of Car Driving Simulators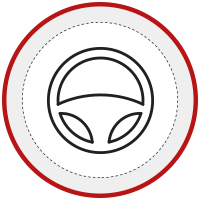 Novice and Advanced Driver Training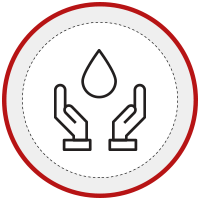 Eco Driving / Fuel Efficiency Training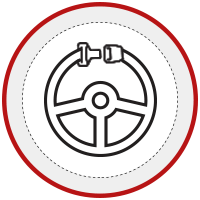 Defensive Driving / Hazard Perception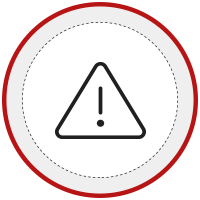 Hazchem Transportation Training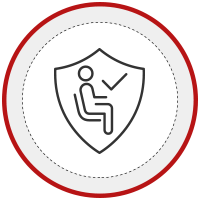 Rehab Driver Training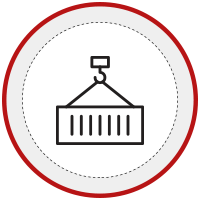 Over Dimensional Cargo Delivery Training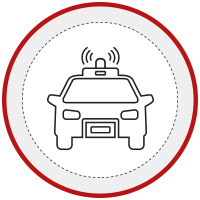 Law Enforcement - Police, Defense Vehicles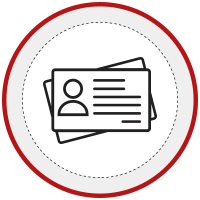 Driver Testing and Licencing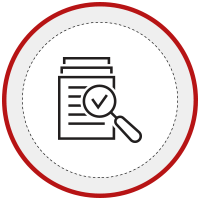 Research and Development
TecknoSIM Truck Driving and Heavy Vehicle Simulator have helped us improve fuel efficiency by at least 20% and reduced possibilities of accidents by 27% in a very short span of time
TecknoSIM Truck Motion Simulator installed at Castrol provides a realistic learning environment and can be effectively used for Fuel Efficient and Safe Driving training
We deeply appreciate the participation of your team in the upgradation of Technical Institutes of North East India and for your passionate work towards achieving spectacular success for the project of National interest.