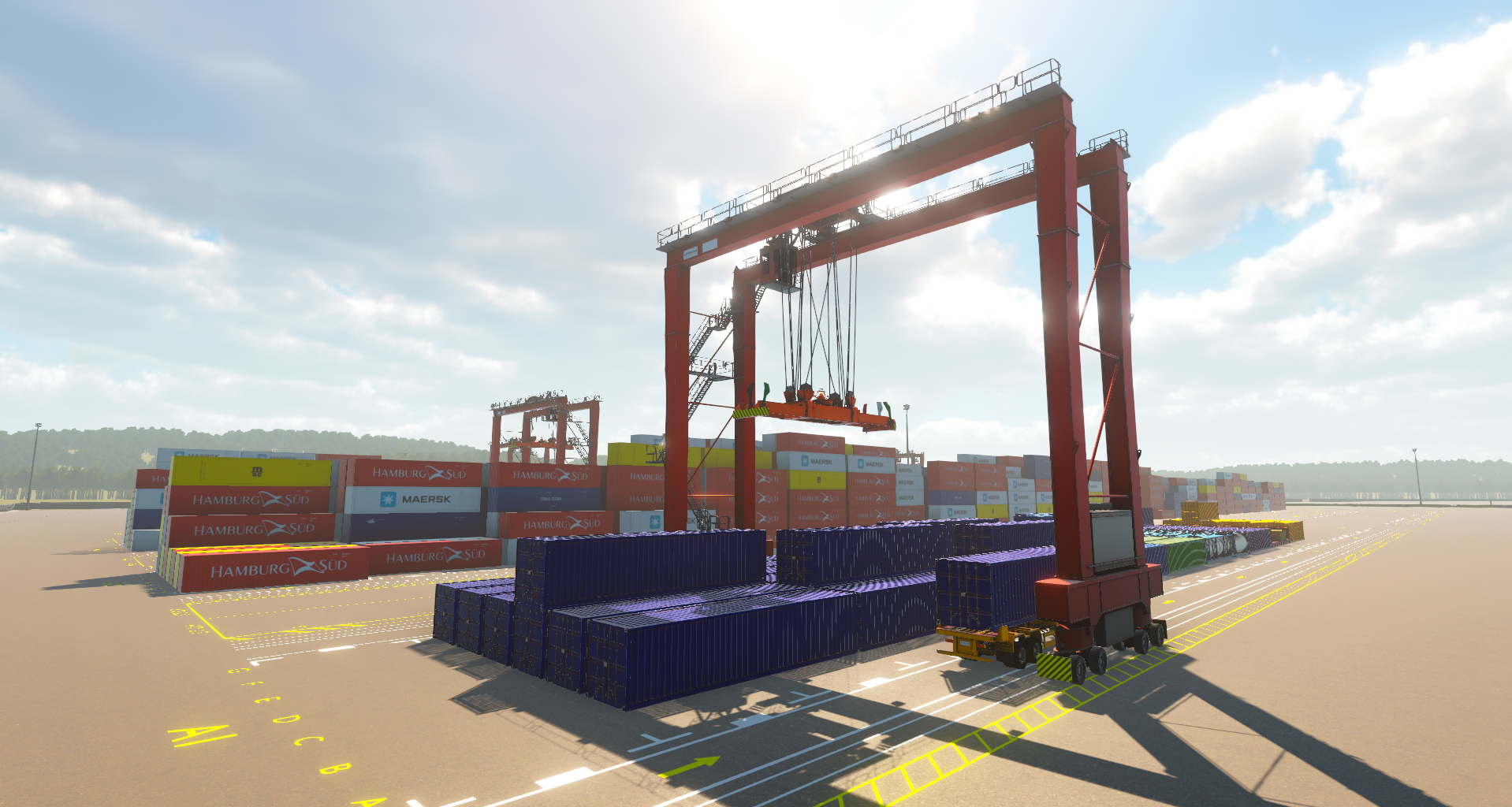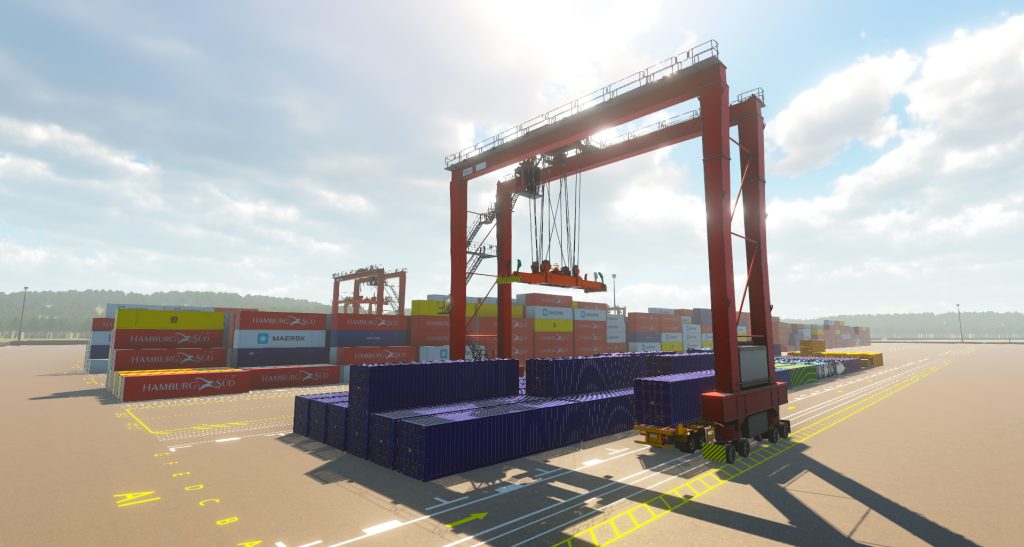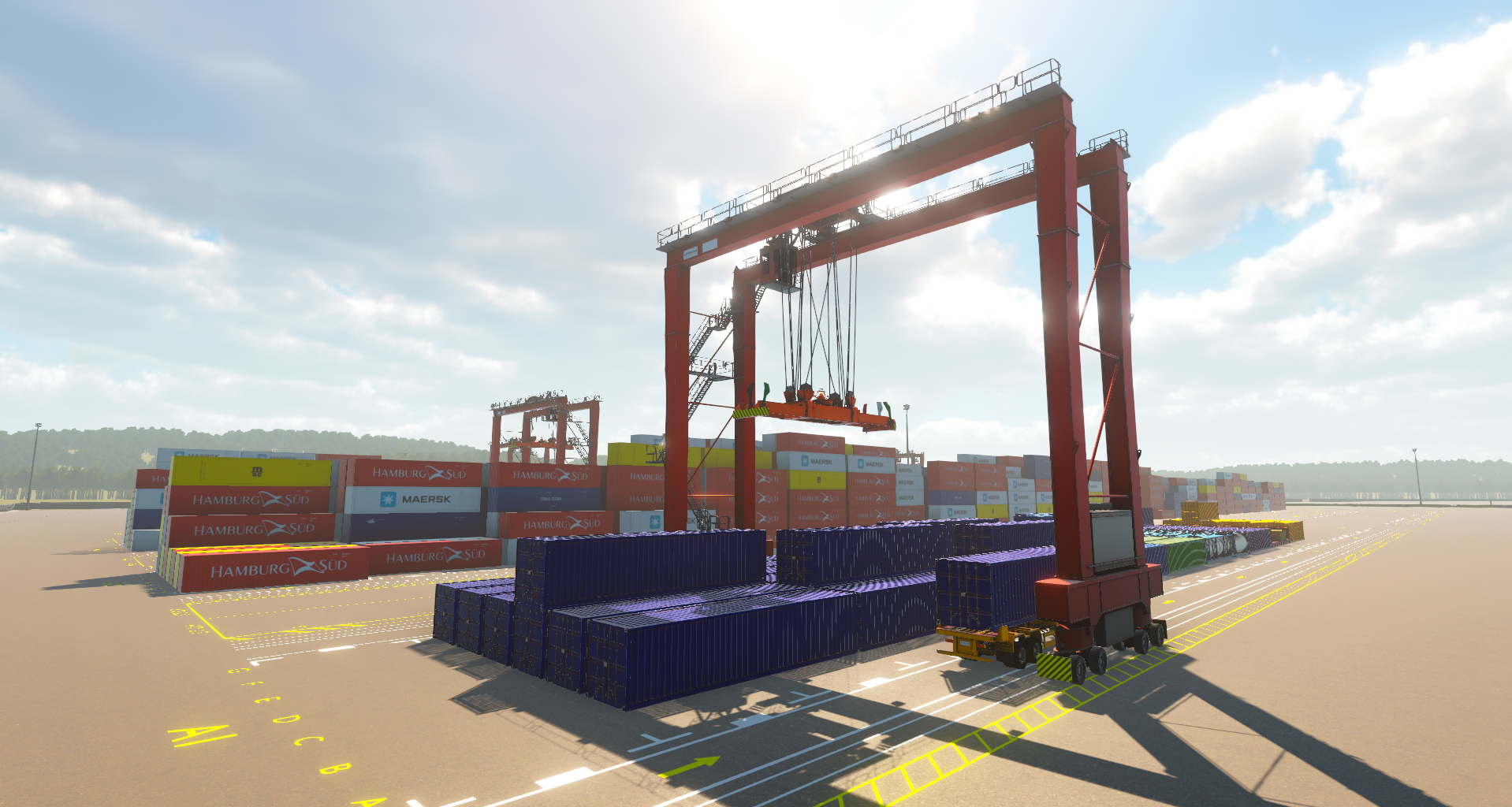 Edsolab RTG is a training solution for stack operations and supports various standard container types. Standard training simulator package includes pre-loaded scenarios for loading and unloading from the ITV, as well as lifts inside the stack.
Edsolab RTG's Scenario Editor addon allows creation of custom scenarios. Accurate rope modelling and kinematics provide perfect training platform with various hardware solutions.
Combined with the STS and MHC, the setup becomes a complete solution for the port operations training.
Edsolab STS is available as:
Two generic crane joysticks.
Two generic touchscreen-based side panels.
Two screens for portable setup, five screens for full setup.
Not included in portable setup; light 2DOF seat or motion platform with full setup.