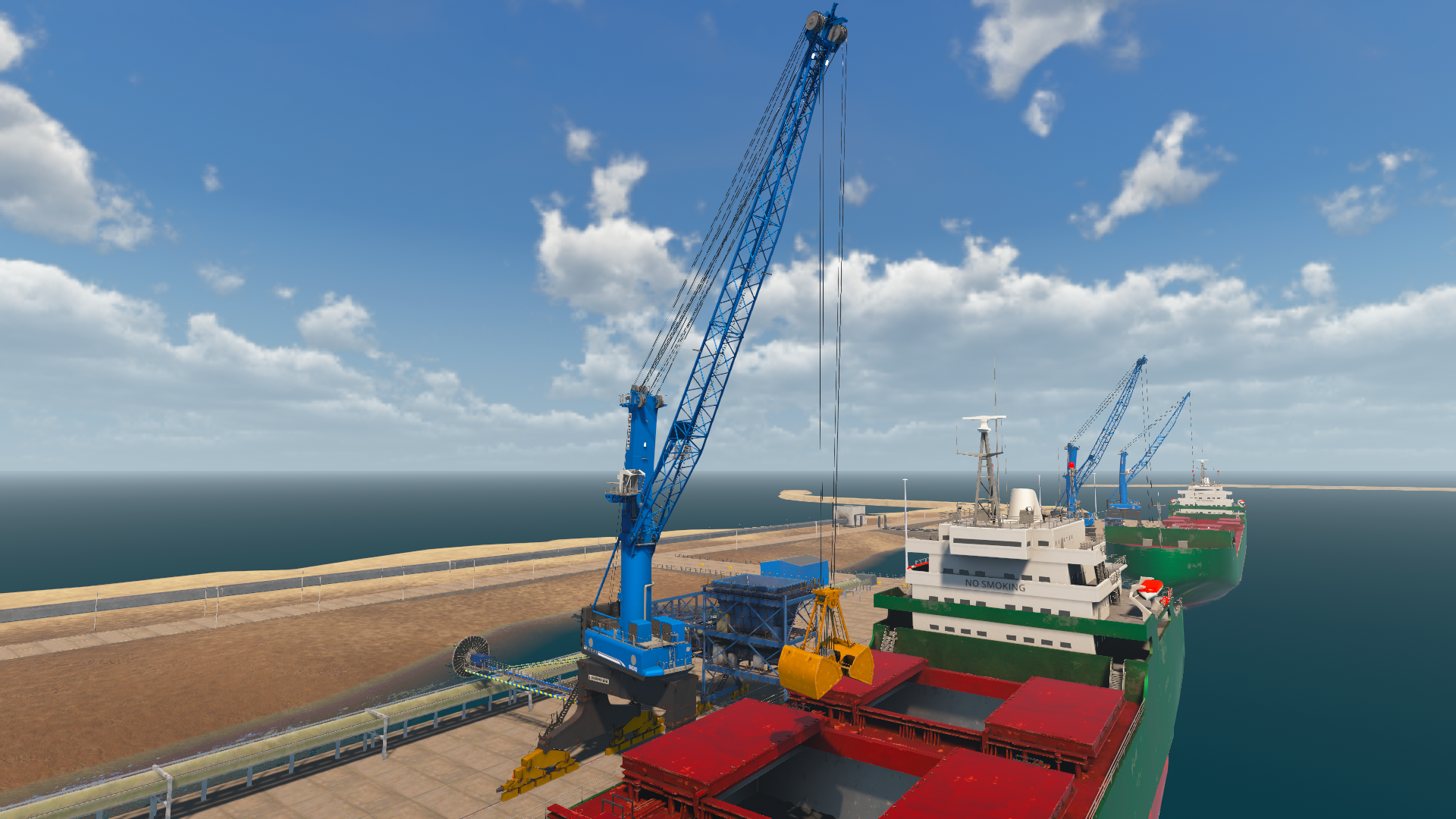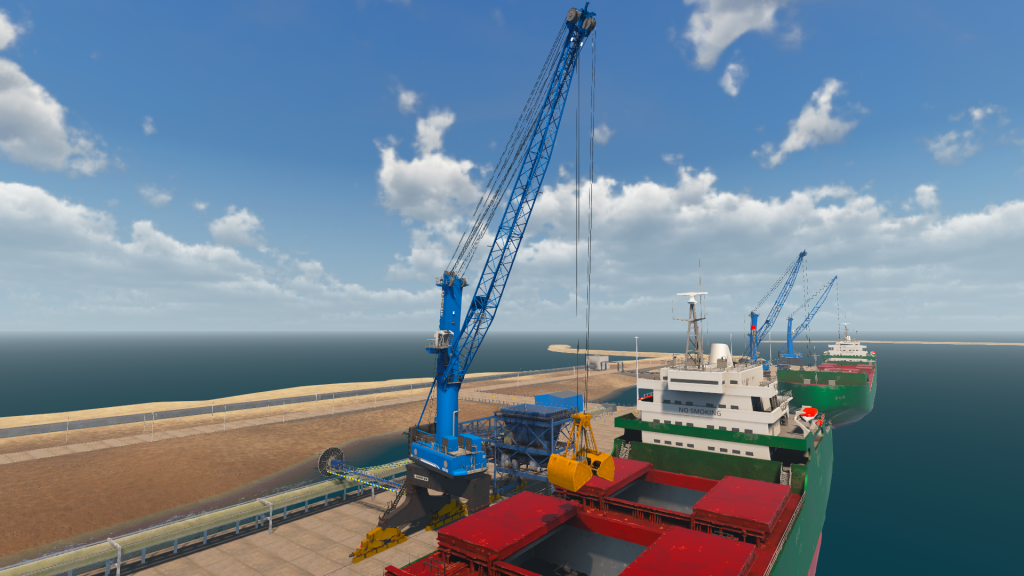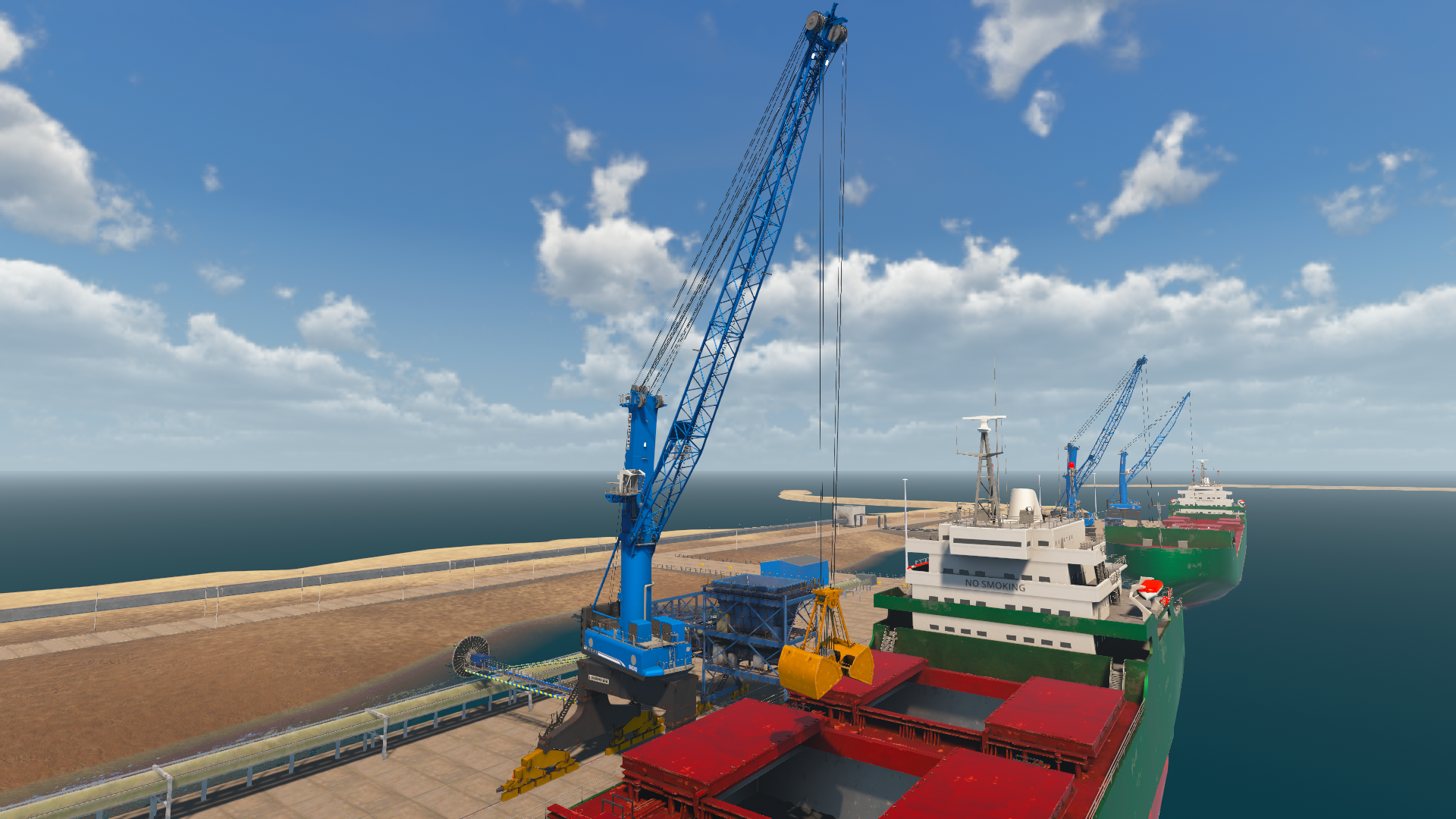 Mobile Harbour Cranes are used within wide range of applications, from conventional bulk material handling to special cargos. Mevea MHC is a thorough port simulation solution along with Edsolab STS and RTG crane simulators.
Edsolab MHC has a maximum capacity of 75 tonnes and a lifting height of more than 30 meter. Equipped with a 45 cubic meter nominal capacity scoop bucket, skill development is possible for port operations larger than 1000 t/hour. Through joysticks and multipurpose touchscreen input, user is able to get a realistic crane operation experience.
Combined with the RTG and STS, the setup becomes a complete solution for the port operations training.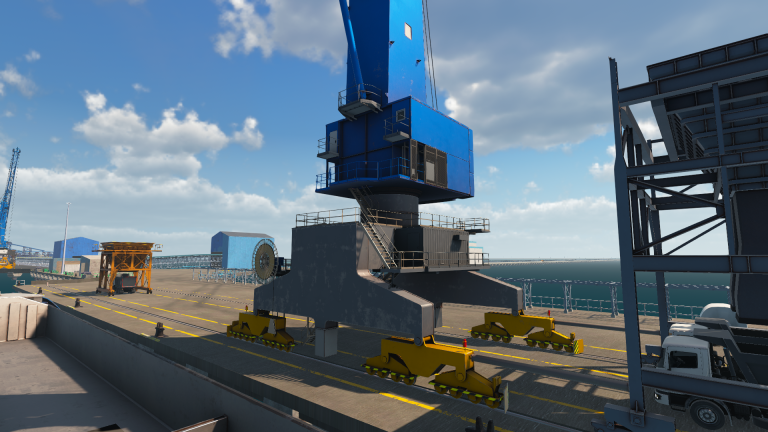 Edsolab STS is available as:
Two generic crane joysticks.
Two generic touchscreen-based side panels.
Two screens for portable setup, five screens for full setup.
Not included in portable setup; light 2DOF seat or motion platform with full setup.